For accidents, you have insurance. For breakdowns, you need SnoopDrive.

SnoopDrive partners with A-rated providers to bring you best-in-class products and packages at radically lower prices.

Visit healthyvisionassociation.com for more information!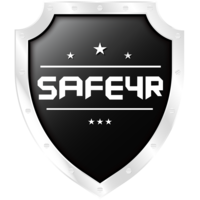 Keeping you and your loved ones safer than ever.

We live in a world with more crimes being committed than ever before. At the same time, we have a broken 50-year-old 911 system that is slower and more inaccessible with each passing year, which we rely on to provide help when we need it most. SAFE4R has created the answer to the question, "How can I keep my family safe?"

We built SAFE4R to be very easy to use. By simply saying a private voice command that you set up or by clicking a single button, you activate a powerful engine that triggers a multitude of safety features automatically. Invite family, friends and neighbors to join you in the application to increase the power and reach of your ability to be safer than ever before.

Association members receive the Premium version of the application for free, and their family members get the app for $3.99/month. Sign up, then download the app for free from the iOS app or the Google Play store.